Celebrate Cleveland Dyngus Day with the best bars and restaurants in town! The establishments listed below will be offering their own Polish-themed food, drinks and/or entertainment. Find more information on their websites and social media accounts.
---

ABC Tavern
An Ohio City institution, ABC the Tavern has been around for over 30 years. Randy Kelly, Linda Syrek & Alan Glazen reopened the ABC in 2009 bringing their knowledgeable service, huge drink selection, great food and fun vibe to W. 25th Street. They're proud to be part of the revitalization of this historical Cleveland neighborhood.
For Dyngus Day XYZ Tavern will open at 12 Noon and feature Polish food and drink specials all day.
---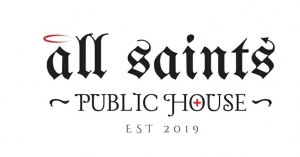 All Saints Public House
All Saints Public House is a neighborhood pub located a few blocks off Detroit Ave. on the corner of W. 76th and Battery Park Blvd. Known for its cozy, relaxed environment, All Saints also features a spacious patio and an upstairs entertainment venue. Their excellent menu includes seasonal specials like their Lenten Fish Fry, which you can wash down with beer, wine, or one of the specialty craft drinks/mixers concocted by their master mixologist. Stop by for Tuesday Trivia, stand-up comedy (Wednesdays), live music, or their Happy Hour Specials.
---

Astoria
Astoria takes its name from the Astoria neighborhood in Queens, New York, which is known for its large Greek population. Astoria, Queens was named after millionaire John Jacob Astor as part of a business deal. In Greek mythology, Asteria was the Titan goddess of falling stars. The word "asteri" refers to stars.
Astoria occupies 5,000 square feet of of a 24,000 square foot building at 5417 Detroit Avenue, near Gordon Square. Astoria incorporates a cafe, bar, and market/deli and its mission is to provide guests and customers with easy access to high-quality imported and domestic food, with an emphasis on the Mediterranean region.
Astoria's guests enjoy a taste of home, while experiencing new and exciting foods and flavors, assisted by knowledgeable, enthusiastic staff who have a passion for fine imported goods, exemplary hospitality, and contributing to the vitality of Gordon Square, Cleveland, Northeast Ohio, and beyond.
---

Banter
Open Now in Gordon Square, in Cleveland's Detroit Shoreway neighborhood. Banter is a unique retail craft beer & wine store and tasting room featuring the regions finest curated selection of beer and wine from around the world (and around the corner). Banter also specializes in gourmet house-made sausages and Quebec-style poutine.
---

Brewnuts
Brewnuts combines the hospitality of the corner donut shop with the comfort of your favorite watering hole. We encourage you to belly up to the bar and stay awhile.
Brewnuts is the lovechild of two Clevelanders—Shelley & John Pippin—who gave up their jobs working for "The Man" to pursue their three favorite things: donuts, beer and Cleveland.
Long story short, one night Shelley bolted up in bed and asked John what he thought about the idea of making craft beer based donuts. After a long pause he said "I like that." The next day we went out and bought a countertop fryer and got busy hatching our plan to make Cleveland's most unique and delicious donuts.
---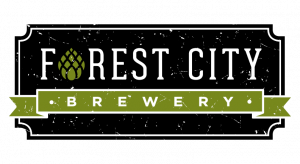 Forest City Brewery
"This 40-seat brewery is old-school to the core" – props to Cleveland Magazine. Pull up a seat at the bar and check out the vintage—everything—including classic Cleveland brewery memorabilia. The old-school bar is great and so is the full menu of guest beers, wine, and spirits to choose from. Their on-site kitchen provides a delectable selection of handhelds, shareable, and solo food options to pair with your pint of frothy brew or hand-crafted cocktail.
2023 Dyngus Day Schedule at Forest City Brewery
Noon-3 – live accordion music
4-7pm the STV Bavarian Band
All day – kielbasa and pierogi specials.
FCB "Dyngus Day" Grodziskie on tap.
---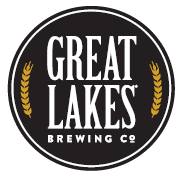 Great Lakes Brewery
Two Irish-American brothers with limited brewing experience. A city that shuttered its last production brewery in the early 80s. A neighborhood in need of a boost. When in 1986 Patrick and Daniel Conway opened their fledgling operation in Cleveland's Ohio City neighborhood, the odds were stacked against them. Fortunately, they surrounded themselves with a staff of passionate, knowledgeable people, and from the start committed themselves to bringing an independent, sophisticated, diverse selection of craft beer to their home state. Today Pat and Dan Conway celebrate over three decades of crafting exceptional beer for their adventurous and discerning customers.
---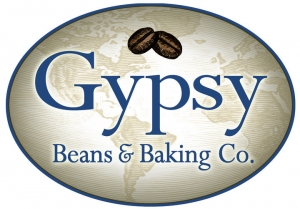 Gypsy Beans & Baking Co.
Gypsy Beans is the original concept of a Coffee Shop: Good Brew, Great Pastry, Unique Food, Awesome Staff, & Neighborhood Town Hall.
Their menu for the is pretty delicious. Click here to download. Gypsy Beans & Baking Co. is a family spot where Dyngus Day revelers can grab a bite to eat and hang out.
---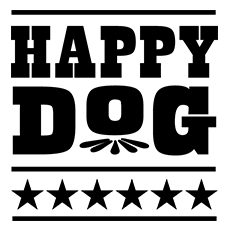 Happy Dog
The Happy Dog is a neighborhood corner bar in the best sense of the term. They've got hot dogs, beer, and lots of live music. The bartenders are friendly and the bar itself is open and inviting. It's not retro because it's pretty much unchanged from the time the Socotch family built the place back in the late 40's.
The Happy Dog Dyngus Day festivities will include music from THOSE GUYS, who will be playing from 5:30pm-8pm.
---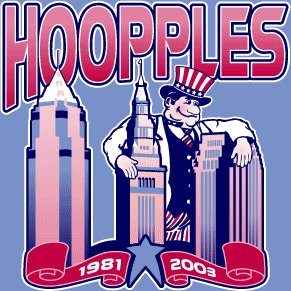 Hoopples
Hoopples (1930 Columbus Rd.) will be serving Polish food, Polish Beer, and our infamous "Dupa Juice" shots.
Norm Sr. and Norm Jr. Plonski getting it right.
---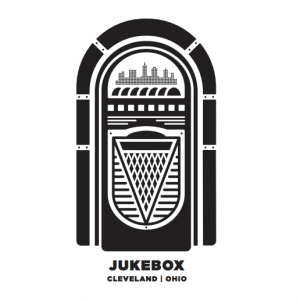 Jukebox
Jukebox celebrates Dyngus Day  the best way they know how – with PIEROGI & POLKA!
Come for a bite and enjoy over 7 different pierogi styles, complimented with West Side Market kielbasa and Cleveland Kitchen sauerkraut. Plenty of Polish beers to wash it all down!
Jukebox will open at 11:30am, and will feature live polka from Patty C & the Guys from 1-4pm.
Click here to download the promo poster.
---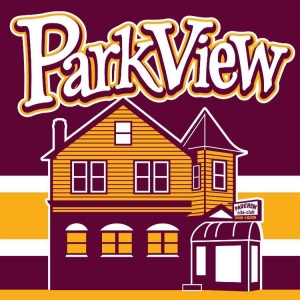 Parkview Night Club
The Parkview (1261 W 58th St) will open at 11AM with Polish food, Polish beer, etc…
At noon the North Coast Mix will provide live Polka Music till 3PM. Norm Plonski and Mike Plonski will make sure it will be done right.
---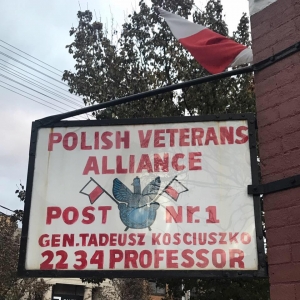 Post 1 – Polish Veterans Alliance
Come join us at PVA – Post #1 (Polish Veterans Alliance) in Tremont to celebrate all the fun of Dyngus Day in Cleveland! Polish food, drinks and beer all day long! Polkas and Polish music also. 11:00 AM to 11:00 PM at 2234 Professor Ave, Cleveland, OH 44113.
---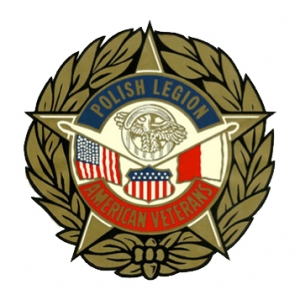 Post 58 of the Polish Legion of American Veterans
Post 58 of the POLISH LEGION OF AMERCIAN VETERANS at 2442 Professor will also be partaking as always. Open at noon till Midnight. Polish and Ukrainian Beer, Brats and Kraut, Polkas and more.
Fluent in the Polish and Ukrainian Language. Site of the recent Ukrainian Fund Raiser for Ukraine which grossed over $10,000 respectfully and was covered by Channels 3,5,8, and 19.
The Flying Monkey, Prosperity, and many more in Tremont are also observing this great holiday as last time.
---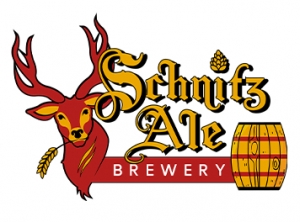 Schnitz Ale Brewery
Schnitz Ale Brewery will be celebrating Dyngus Day with two sets of accordion music from 1pm-4pm and from 5pm-8pm as well as a Polish Ale release and food specials.
---

Spice Catering
From weddings on our farm in the Cuyahoga Valley National Park to ambitious outdoor fundraising visions, Spice Catering Co. has been making impossible look fun and effortless for over a decade.
Our menus celebrate the culinary inspirations of each season and our event curation team handles every detail to make the planning process a joy.
---

Terrestrial Brewing Company
Terrestrial Dyungus Day
OPEN AT 10:00am!!!! Limited food menu available after 11:00am.
$1 off Swill-ski (lager)
$1 off Canopy Crusher-ski (ipa)
FREE LIVE MUSIC at 1:00pm from Die Ünprönöüncëäblës
---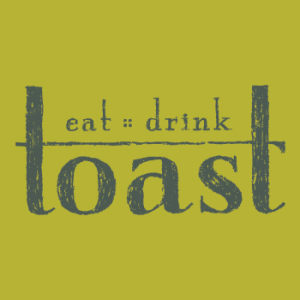 Toast Wine Bar
Toast will be open from 12-6pm and will be offering Polish beer and food specials!
---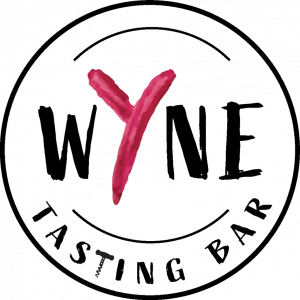 Wyne Tasting Bar
Dyngus Day Special:
Polish Royale
Cherry Liqueur & French Sparkling
Click here to download the flyer.
---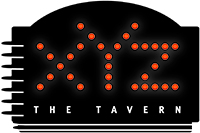 XYZ Tavern
XYZ the Tavern is Detroit Shoreway's neighborhood tavern. We offer 24 craft beers on tap, over 100 varieties of whiskey and bourbon, as well as delicious comfort food from scratch at an affordable price.
For Dyngus Day XYZ Tavern will open at 11:30am and feature Polish food and drink specials all day, with live Polka music from Walt Mahovlich of Harmonia beginning at 5:30pm.
---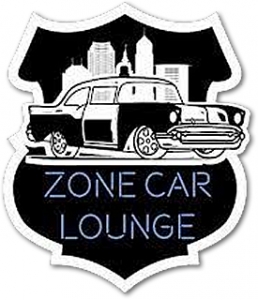 Zone Car Lounge
Doors open at 7am, breakfast at 7am, Lunch @ Noon, Dj all day! Vendors and More!
---
Is your business hosting a Dyngus Day celebration? Email info@clevelanddyngus.com with your name and information to have it included on our page!