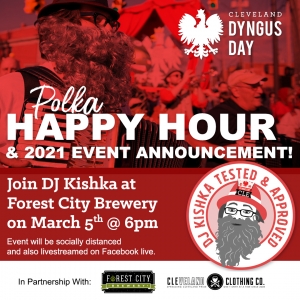 We know you've been wondering, and while it won't look quite like what we're used to, we're excited to announce our Dyngus Day plans for 2021!
Our socially-distanced big announcement and DJ Kishka performance is sold out!
If you missed out on tickets, tune into our Facebook page for the livestream on March 5 at 6pm and be among the first to learn about our plans for April 5th!