Dyngus Day Cleveland 2023
Whether you call it Dyngus Day, Wet Monday or Smigus Dyngus, Cleveland will be celebrating outdoors in Gordon Square, at Gordon Green, and at various bars and restaurants around town on Monday, April 10 from 10 am to 8:30 pm. Join us for the party, which will include all the polka, paczki and piwo you can handle!live-streamed on our Facebook page. .
Packed with authentic ethnic food, merch, bier, and dancing, Dyngus Day will be a city-wide celebration of Polish culture and traditions! And for those who can't attend in-person, festivities will be
When: April 10, 2023
Time: 10:00AM – 8:30 PM
Where: Gordon Square Arts District & Around Town
5400 Detroit Ave, Cleveland, OH 44102
This indoor-outdoor event will be hosted rain or shine!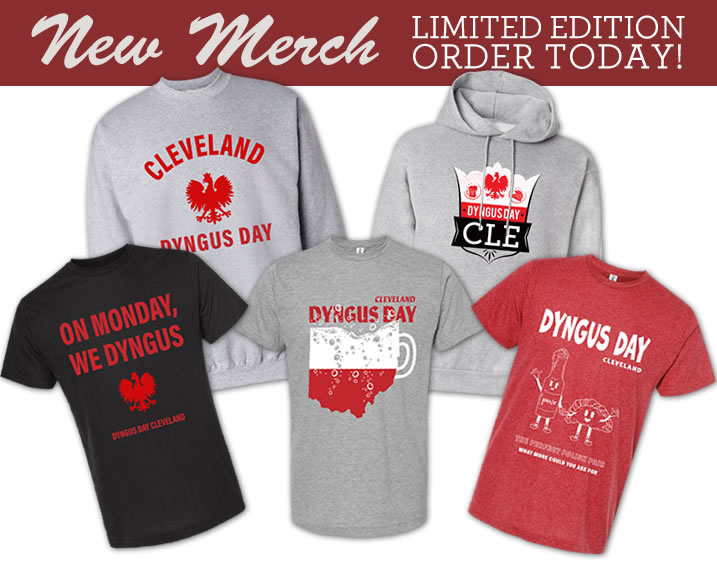 Wear your Polish Pride on your sleeve with one of our new Dyngus Day Cleveland tees and sweatshirts! Supplies are limited, so order today!