In the blustery winter of January, 2005 a WILDMAN was born…
With the help of The Happy Dog Tavern, Dj Kishka pulled himself up out of an old pile of musty Polka 45's, armed himself with one turntable, donned his fake beard and fedora, put a feather in his cap and rallied the five people at the bar to tap their feet to POLKAS!!!A true purveyor of the old-school polka records of the 1940-60's, Dj Kishka has
since become voted Scene Magazine's Best Club Dj 2010…
Dj Kishka has been bringing Polish, Slovenian and the occasional "Liechtensteiner Hour of Power" into his shows that have been sold out for the past 10 years!!!
Dj Kishka resides mainly at the Happy Dog Tavern once a month
but has been known to play private parties, corporate events, and emcee weddings as well as many other Polish nooks and crannies…playing for everyone from kids to grannies!!!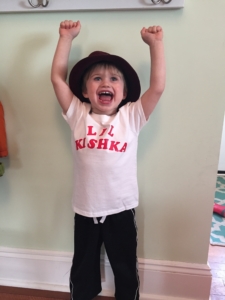 UPCOMING SHOWS
HEYOOOO!!!
DYNGUS DAY SCHEDULE
10:00am – Kishka heads the Dyngus Day Opening Ceremony 2018
10:30am-3pm – Kishka emcees the Dyngus Day Main Stage 4pm – Dj Kishka Marries a lucky couple???
4:30pm – Kishka rocks the Miss Dyngus Day Pageant 2018 6:00pm – Annual Dyngus Parade
6:30pm-8:30pm – Kishka plays THE HAPPY DOG!

9pm – Kishka drinks some beers!!!